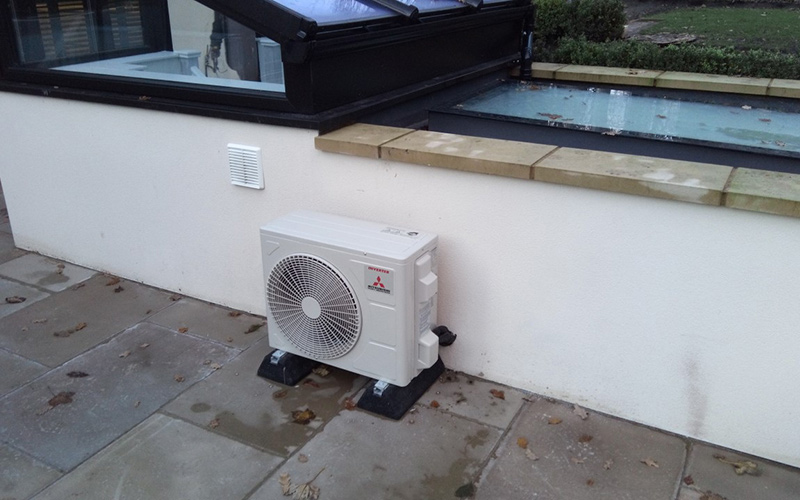 Andersons carried out this installation in the basement of a domestic property in Hale Barns, Manchester.
Andersons Air Conditioning installed this Wallmount Mitsubishi unit in the gym area located in the basement of the premises to provide heating and cooling.
Andersons Air conditioning specialise in commercial air conditioning installation. Contact us for information and advice.